What is Organic Packaging?
According to the ITC (International Trade Center) and the WTO (World Trade Organization),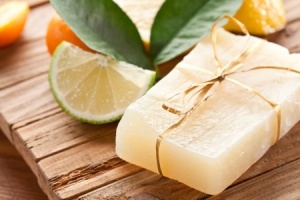 "The word organic is regulated both through international standards and through individual domestic regulations. These regulations include requirements on the production, processing and labeling of organic food."
Food products described as "organic" are expected to have been produced holistically to standards which aim at achieving agro-ecosystems that are socially, ecologically and economically sustainable. The production system — processing and packaging — should be sustainable to create environment-friendly, high quality products.
What Sets Organic Packaging Apart?
There's no visual differentiation between food products grown conventionally or organically, but you can showcase the difference with organic packaging — by using organic certification and packaging design.
Packaging for organic food has to be compatible with the food product packed within, and food regulations must be met. Materials used for food packaging, handling, and storage must be chosen accordingly. When it comes to organic packaging, you must keep in mind that organic products normally do not contain any chemicals, and consumers expect to receive organic products in the same condition when packed.
What's the Point of Organic Packaging?
Safety for human consumption and environment protection are the most important criteria when choosing organic food packaging. When buying organic food, consumers expect to buy an all-around ecologically friendly product, including the packaging.
Take a look at our certifications! We do our best to create packaging that both promotes and protects your product. Have any questions? Call +1-315-226-1000
and we'd be happy to answer them and provide further details about our organic packaging.
Finish this Article! Take me to Organic Packaging Part II