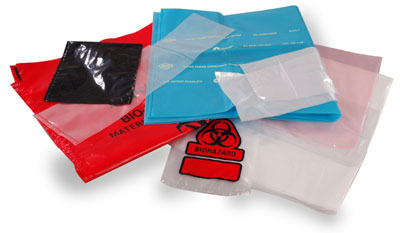 Maco PKG's custom poly bags, the most preferred packaging option for industrial and commercial products, protect your goods during storage and shipment. They're made to endure extreme use without becoming damaged.
Poly Bags for Poly Purposes
Maco PKG's versatile bags suit many kinds of packaging jobs. They're used for medical equipment, food, clothes, sporting goods, and more. We provide them in any size and densities, ranging from .001 to .006. If you're unsure how best to package your product, we offer advice and draw up mock-ups to work out any potential problems. (For example, not-so-heavy items demand lighter density bags, whereas heavy-duty objects, as you would think, demand high density bags.)
Protection Against All Impurities
Poly bags keep your goods safe in extreme conditions. Dirt, dust, moisture, movement and other factors can damage your products. Our bags are manufactured with only high-quality materials that protect your products against all odds. Our poly bags can be supplied in different thicknesses of polyethylene.
Printed Poly Bags
Maco PKG offers a wide range of custom printed poly bags based on your individual needs. We manufacture our custom printed poly bags using premium material and the latest techniques. These printed bags, durable and puncture resistant, are tested according to the strict standards of our certifications. Available in up to eight colors with various designs, sizes, prints and patterns, our poly bags conform to the requirements of our clients.
As Your Trusted Manufacturers and Suppliers
Maco PKG provides all of the flexible packaging you'll ever need. We deliver custom bags for every requirement while maintaining the manufacturing standards for industrial, residential and commercial application. We use advanced equipment and materials for manufacturing poly bags to maintain control over the quality and price. We promise 100% customer satisfaction.