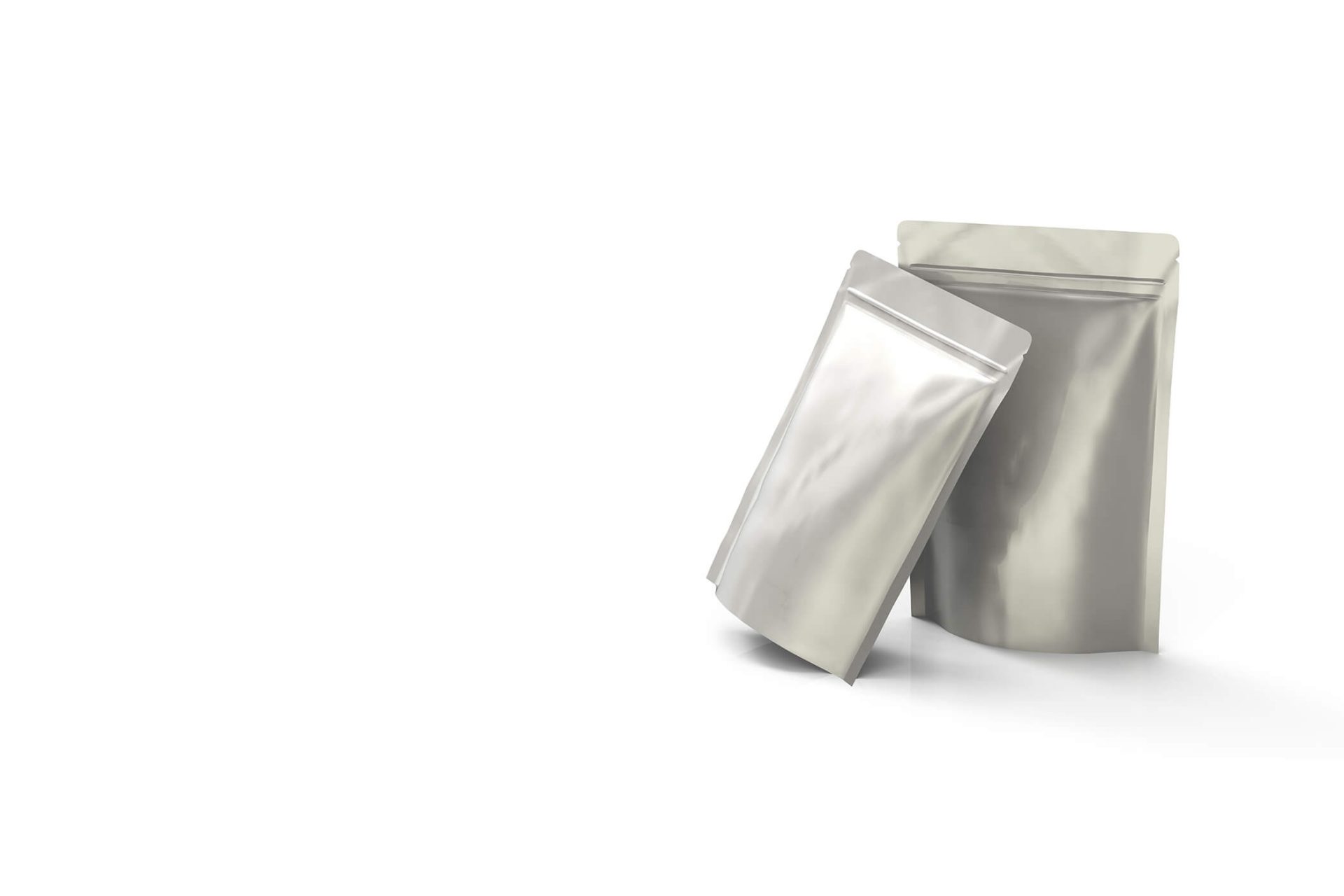 Custom Pouch Packaging to Help Your Product Stand Out
What would you do if your business could stand up for itself and catch the attention of customers looking for a quality product?
With Maco PKG, your products will have a premium look and feel to them that customers can't get enough of, all while keeping your product fresh.
Your business deserves custom pouch packaging that supports your brand and allows your product to stand out. With premium design options and effective design support, our digitally printed pouches are curated to your specifications with photo-quality print technology.
Talk to us today to learn how Maco does things better.
What's the difference between a pouch and a bag?
A bag is typically used to store things temporarily, and it's not meant to last. Pouches are not like bags in that way.
Think about a grocery store bag; whether you choose paper or plastic, you can count on it getting your groceries to the front door, but any further and it's likely to fall apart. There's also no true way to close a bag outside of some creative tying or double bagging.
A good, quality pouch should be durable and last a long time while ensuring the products freshness while it's on a grocery store shelf or in a customers' pantry.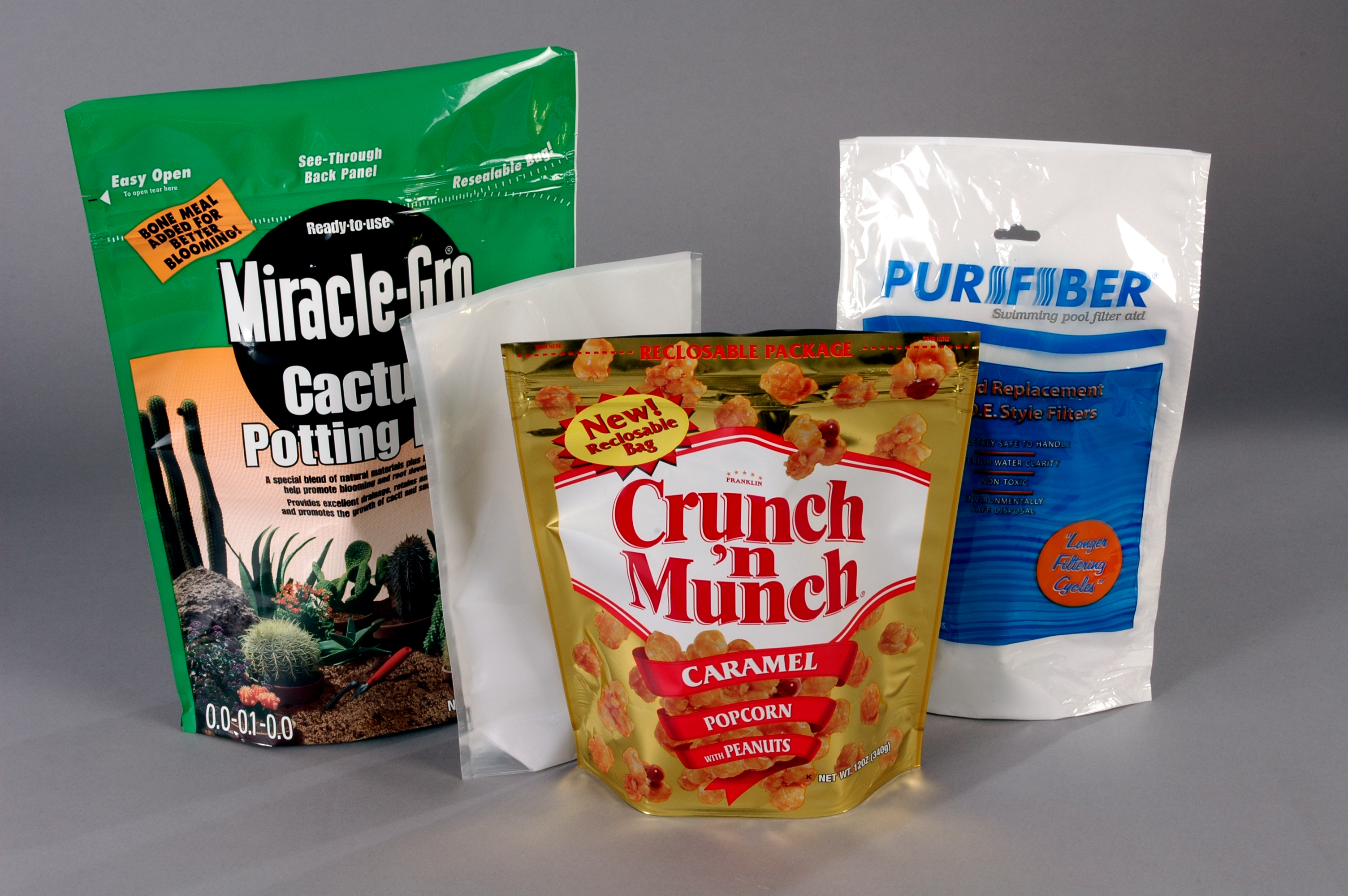 Maco PKG's custom-designed pouches are typically more durable, long-lasting, and vibrant compared to other mass-produced customize-it-yourself pouches on the market. Plus, our designers will help you customize each pouch to your needs.
New to Stand-Up Packages?
Stand-up packages are becoming more commonplace in the average consumer's kitchen cupboard. Not only do these packages keep food and liquid fresh longer, but it also protects it from harmful UV rays and keeps it cool, minimizing the amount of damage and oxidization that happens during storage.
These packages do exactly what they say, standing up on their own. With stiff and durable yet flexible materials to encase the product, it keeps products in easy reach and ensures labelling is front-and-center.
If you're not familiar with packaging terminology, don't worry. Our team of experienced packaging designers will handle all the jargon for you. All you have to do is work with us to figure out the right design, features, and size for your packages based on what you're selling.
Big Brand Packaging for All Sizes
Big brands shouldn't be the only ones who get to enjoy quality packaging. At Maco PKG, we pride ourselves in working with businesses of all sizes, providing a solution for products around the globe.
Now, with low minimum order quantities, even small individual-run businesses can enjoy the benefits of professional, big-brand packaging.
With Maco, you ensure your product has a best-in-business look and feel for best performance, no matter where you're selling.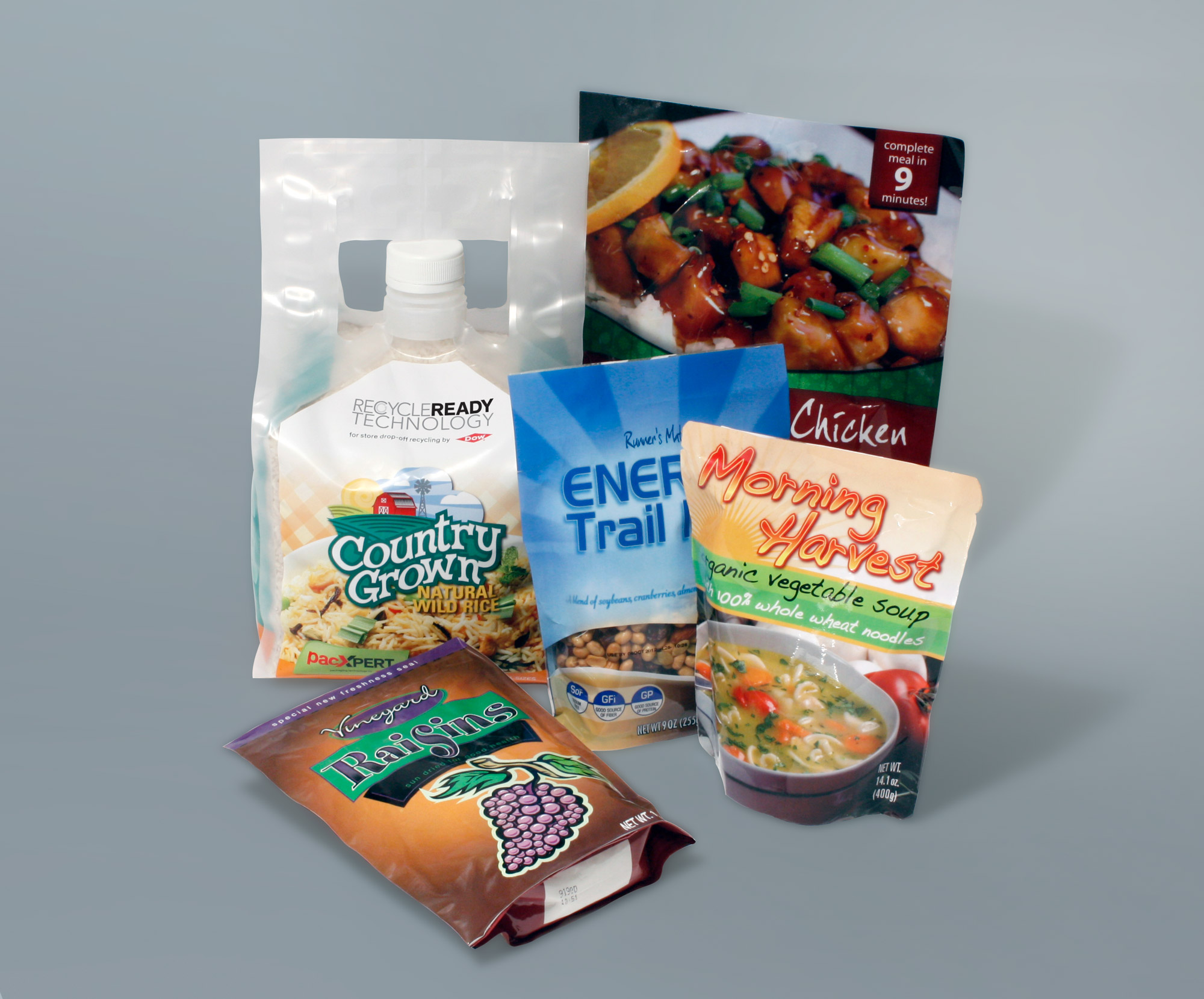 Custom Pouch Packaging Offers Better Product Protection
When your product needs specific protection, our pouch packaging will not only ensure it receives the best, but it will be designed specifically for your product's requirements.
If your product is vulnerable to liquids, a custom designed Maco PKG pouch will keep your product completely dry, perfectly sealed to lock in freshness and keep customers happy.
A pouch can also protect your product from oxidation or chemical harm if exposed to UV light or air during storage, which is beneficial for keeping sensitive food items fresh and flavorful.
Maco PKG is experienced with a wide range of products and use cases, allowing us to tailor a pouch design to your company's needs. Whether your product is a sensitive food or beverage, an industrial item, or military innovation, you can count on Maco to make it last. We have the right materials and crafting experience to design and mass produce any type of pouch.
Make Your Product Fly off the Shelf with the Right Packaging
Packaging isn't just something to contain your product. It stands alone in representing the quality and purpose of your product. It's important to make your packaging look and feel just right.
Once you've found the right packaging for your product, you'll be surprised how quickly it starts flying off the shelf. Customers know how to spot a good brand when they see it, and it's all about the packaging. Offering customers a certain level of convenience and reliability is one of the best ways to improve profitability of certain product lines.
Ideal for a wide range of markets and product types, these packages are versatile and custom-designed to the needs of your products.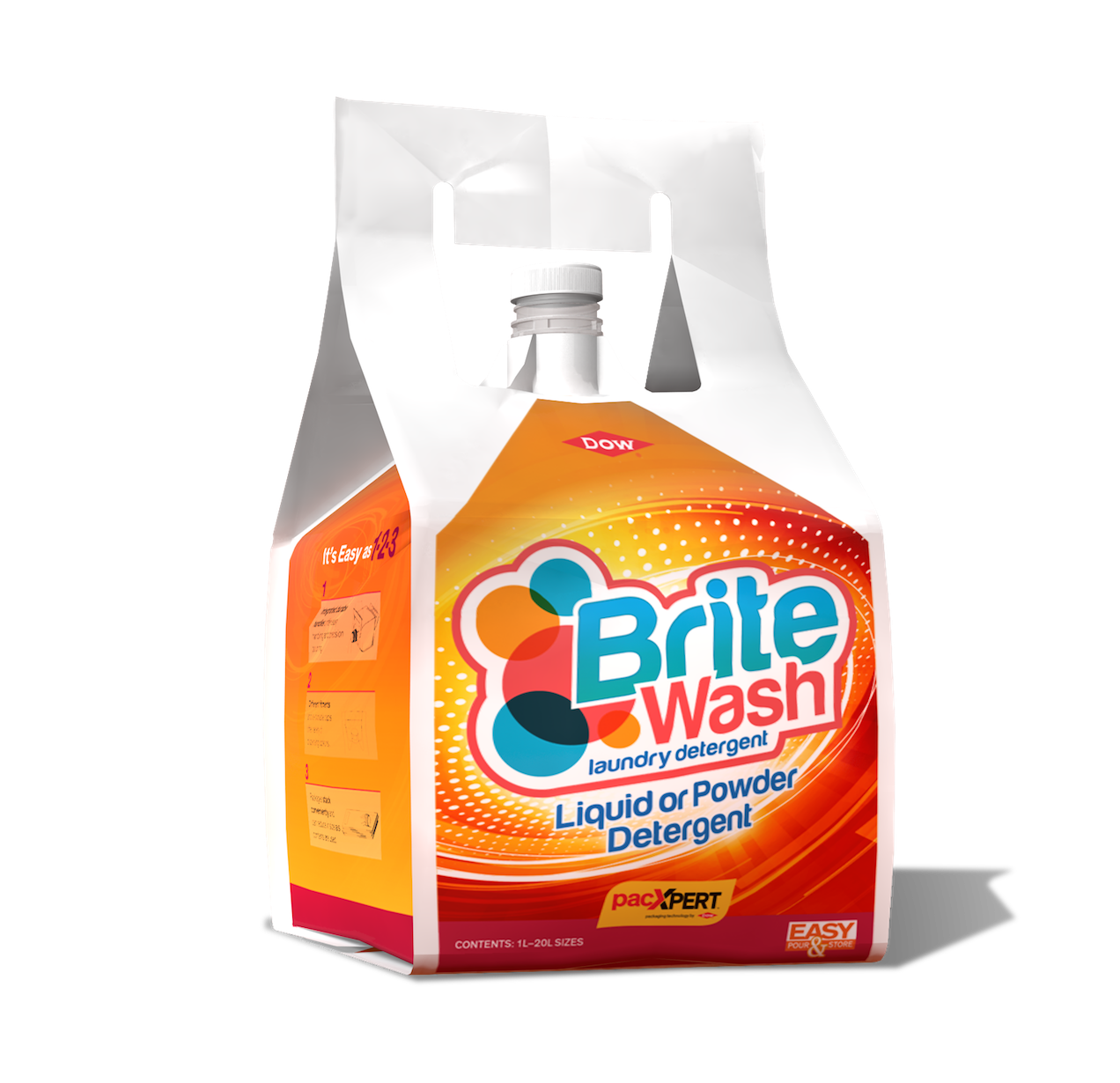 Why Choose Maco PKG for Custom Pouch Packaging?
With 50 years of experience manufacturing flexible packaging, you benefit from our expertise in designing cost effective solutions for your pouch requirements.
During the design process, we carefully evaluate each product to determine what it needs stay fresh while on the shelf or in the customer's hands for maximum quality.
We work with you to tailor-make a product that meets your specific needs, using commercial or military spec laminations and we ensure you receive the highest quality product at the most economical price.
Maco PKG is experienced in running both mass-production lines of pouches for popular products, as well as limited-edition short runs for promotional or test products. No matter what kind of pouch you need, we'll help you get it.
Request a quote today or contact us to speak to a representative about your product needs. We'll help you take your product from prototype to production with industry-best turnaround times.
Not sure what you need in a custom quality pouch packaging? Browse some of the pouch options Maco has to offer below:
Construction Styles
Based on your products' needs, you may be interested in different construction styles. Pouches are versatile packaging types that can be customized to meet these needs and still stand out on the shelf.
Construction styles and capabilities include (but are not limited to):
Vacuum & moisture barrier pouches
Die-sealed custom bags
Machine-made sizes from 1″ to 48″ web width
Back seam, lap seal, fin seal, & 3-sided seal pouches
Zipper pouches
Stand-up pouches
Bottom gusseted pouches
Miscellaneous Options
For material types and other options, packaging can be further customized to showcase a unique brand identity or important company values. Other options that you can customize your packaging with include (but are not limited to):
Film-to-foil, paper-to-foil, & film-to-film laminations
Adhesive & extrusion laminations
Military specification materials
Metalized film laminations
Sustainable flexible packaging
Still Not Sure What You Need?
Whether you're producing a test product or need to figure out a new packaging type for an existing product, choosing new packaging can be a daunting task. Our team can help you choose the right packaging for your needs with a few short questions.
Get in touch with a Maco PKG representative today and learn more about how we can customize these durable, versatile pouches to your products' specifications.
Looking for a New Supplier?
Maco PKG is currently accepting new customers. Let our design team create the perfect package for your products needs today. You'll never need to switch suppliers again.
Get in touch with our team today to learn more about our manufacturing process and get a basic quote, or start the custom design process to test our pouches with your products.