Liquid Filling; Hot and Cold
Your beverage product, nutritional supplements, nutraceuticals, or some other form of food based liquid needs appropriate protective packaging. With our hot and cold liquid filling machines, we provide you with versatility and ease in the process of bottling and packaging your liquid items. Your satisfaction is our highest priority. When it comes to contract packaging, we're in this together.
Maco PKG's capabilities include mixing, blending, hot/cold filling into both rigid and flexible packaging. We maintain the correct temperature of your product in accordance to your specific requirements. Our packaging can withstand a wide range of temperatures, from below ambient to 205 degrees Fahrenheit (96.1 C).
Wide Temperature Range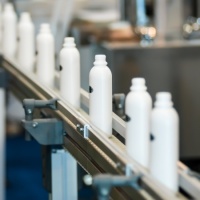 Our packaging equipment prepares the temperature of your product prior to packaging to adhere to all requirements. Our packaging materials endure a wide temperature range to maintain the safety and quality of your product. We can bring a product from ambient temperatures to 205 degrees Fahrenheit.
Hot Liquid Filling
Hot liquid filling allows you to safely package your product in accordance with FDA guidelines and your process authority. Thanks to our SQF certifications and credentials, we have the capability to safely process your product while upholding the regulations specified by FDA and the Global Food Safety Initiative. Hot liquid filling prevents bacteria, contamination, impurities, and other food hazards from destroying your product.
Cold Liquid Filling
We're equipped to store both frozen and refrigerated ingredients that await conversion. For products that require refrigeration, we maintain colder temperatures as the product is packaged so that it remains fresh.