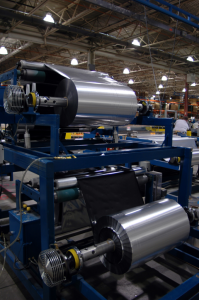 What Is Flexible Packaging?
Science, technology, and art. Packaging is when these three studies blend together to create a marketing masterpiece. That's why, at Maco PKG, we love what we do. We keep up with ever changing industrial trends and provide a strong packaging division, bringing you a complete flexible packaging solution. Our Flexible Packaging unit is committed to providing bags, pouches and custom solutions for all needs. We are well equipped to customize packaging to suit varied application needs. Click below to view a free guide on all you need to know about flexible packaging.
Why Be Flexible?
Why should your business invest in flexible packaging with us? Beyond regulation reasons, flexible packaging with Maco PKG can benefit your company in many ways. Flexible packaging with Maco can:
help you launch a new brand
update your current packaging
refine your brand's awareness
increase your product's "purchase appeal"
future-proof your food packaging
learn more about rigid vs flexible packaging
Discover more benefits of flexible packaging.
We Provide Quality, Cost-Effective Flexible Packaging Materials
Increasing customer demand and the competitive market has motivated us to present you with the most cost-effective and quality packaging. Some of the manufacturing materials we use include: