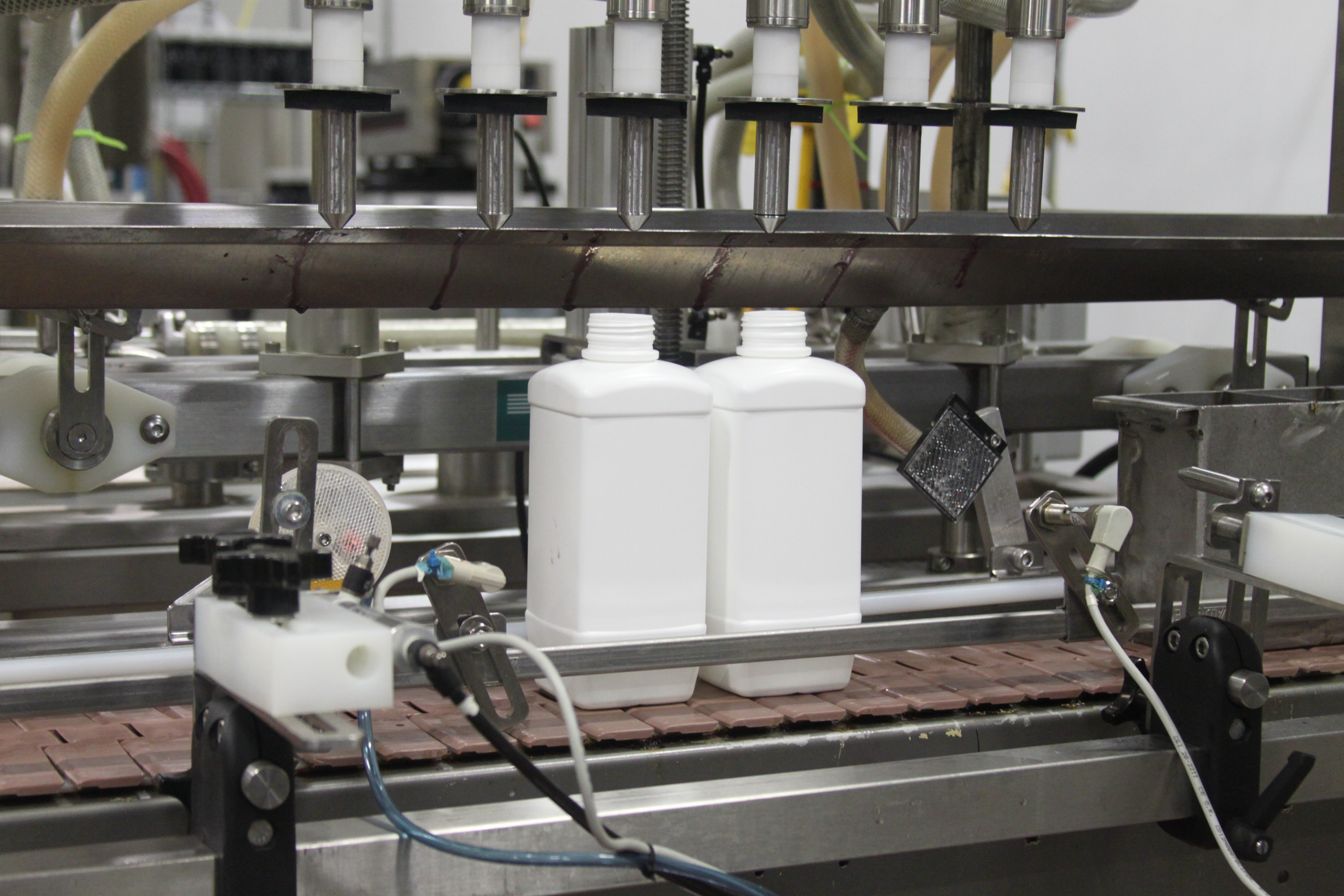 You have a great product and you're ready for a more widespread distribution strategy. But you just don't have the time, money, space or other resources to invest in expensive packaging equipment or additional staff.
You need a contract packaging partner.
Also known as co-packing, contract packaging is when a company hires another business to package their goods, assemble, and/or warehouse and distribute the finished products.
There are many reasons why contract packaging may be right for your business. Here are the top four benefits of outsourcing to a contract packaging company.
1. In-House Cost Savings
If you lack the available in-house equipment for a particular job, contract packaging could help you save money while still keeping up with demand for your products. Co-packers allow you to access efficient and high speed manufacturing without having to spend money on up-front equipment costs.
Outsourcing to a Co-packer will help you maximize your profits by saving you time and the investments needed to buy new machinery, hire more staff, and expand your facility.
2. Packaging Expertise
Contract Packagers are in the business of handling a variety of product packaging needs. Perhaps you are releasing a brand new product and you're not sure what kind of packaging would be best. Maybe you don't have a manufacturing and packaging team. An experienced co-packing partner can take you from designing and prototyping to the final package manufacturing stage and product distribution.

Contract packaging companies often have an in-house design team that can bring your packaging vision to life. They also serve to ensure the best fit for your products and efficiency in production time.
This expertise will give you as the product manufacturer great flexibility in getting the packaging that works for your product line. It also allows you to focus on your business because you can rely on your co-packer to handle all the packaging details.
3. Expansion of Your Production Capacity and Capabilities
If you are having a hard time keeping up with production to meet the pace of your quickly growing business, a contract packager can help.
For example, you may be a beverage company adding powdered drink mix to your product portfolio. While you already have an efficient liquid fill line, you don't have the machinery or space for packaging dry powders.
Contract packaging allows you to add to your product line without needing special packaging equipment or a bigger facility. Many contract packagers also offer warehousing and logistics support, such as storage after production and shipping products out.
These co-packing perks allow you to increase your product offerings while saving precious time and financial resources.
4. Utilizing Co-Packer's Certifications
Packaging of food products and other goods requires many specific certifications. Rather than spending the time and money required to attain these credentials, why not work with a co-packer that already has the necessary certifications? Some examples include:
ISO 9001:2015 Certified

SQF 2000 Level 3

Kosher Capable

Certified Organic – Oregon Tilth

FDA Compliant

FDA Food Safety Modernization Act Compliant

Non-GMO Project Verified

Certified with Informed-Choice
Think contract packaging sounds right for your product, but not sure where to start? Give our team a call at (315) 226-1000 or reach out for a quote today.