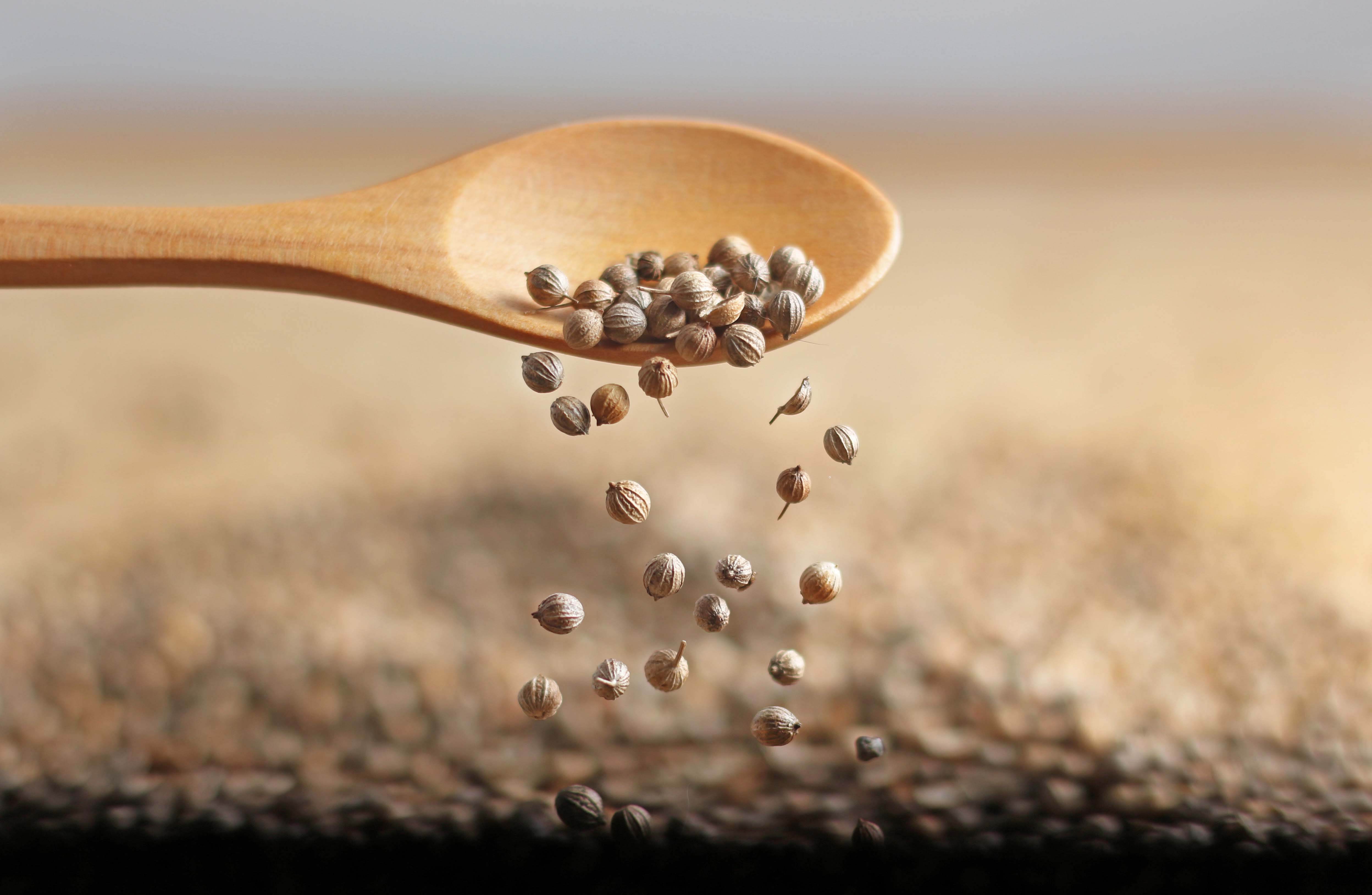 Have you perfected your dry product and are now searching for dry filling product packaging? Maybe you're not sure where to go to find the right packaging that will help your dry product …
Stand out on the shelf

Avoid outside contamination

Maintain quality, freshness, and taste
And that's not even mentioning product packaging that should meet sustainability requirements! Flexible bags and stand-up pouches are a great option for dry products, especially edibles from the food and beverage industry. With multiple layers of material, the packaging offers a durable barrier to moisture, punctures, rips, UV rays, grease, dust, impurities, and other hazards.
Edible Items to Dry Fill:
Sweeteners

Sugar

Flour

Salt

Dry ingredients

Nutritional supplements

Spices

Herbs

Nutraceuticals (like protein powder)

Dried fruit and vegetables

Nuts

Beans

Flax seeds

Oats

Dry pasta

Rice

Dog food
Nonedible Items to Dry Fill:
Dry makeup powders

Granules

Confetti

Bath salts

Screws

Nuts

Bolts

Washers

Electrical components

Dental equipment
How Does the Packaging Process Work for Dry Filling?
Most dry filling machines contain an auger, a tool with a turning spiral bit, that's responsible for depositing a specified quantity of product into a bag or pouch. Small, heavy items are usually packaged with a check-weigh filling process, a method that uses the weight of the product to fill the container with a specific number of products.
Avoiding Cross-Contamination
Cross-contamination is a primary concern for dry food products during the packaging stream. The food and beverage industry have strict regulations to ensure the quality of products. One contaminated batch of product can lead to expensive recalls, brand mistrust, and other serious repercussions. Since many dry products are airborne, they need to be packaged in controlled environment rooms.
The dry filling machines in Maco Pkg's facility contain a sealed conveyor that protects dry product from the packaging facility. All outside contamination is sealed off, so the product is never exposed to the plant's surroundings.  
Maco Pkg's Dry Filling Services
Flexible packaging can easily integrate into on-the-go lifestyles. Your dry product packaging, complete with eye-catching custom printing, can appeal to busy consumers while simultaneously preserving freshness, extending shelf life, and offering easy open-and-close features.
We can fit your packages with ingenious die-cut handles, reclosable zippers, dispensing fitments and whatever you need to make your products attractive, user-friendly, and cost-conscious. Flexible packaging also saves shelf space, shipping charges, and carbon emissions, so it can be a big part of your company's commitment to sustainability.
Maco Pkg's Dry Filling Product Packaging
We have access to rail lines that go right up to our facility, so we can accommodate large quantities of dry material.

We can supply, mix, blend, or acquire dry products on your behalf.

Packaging for the food and beverage industry demands certified quality assurance. We are ISO

:9001:2008 certified, SQF 2000 Level 3,

Organic, and Kosher certified.

Find out what these certifications mean.

 

Our filling machine has 2 unique attachments that allow us to stop and start the packaging process quickly and efficiently, eliminating re-tooling charges or expensive start-up fees.

As a custom manufacturer of bags and pouches for dry products, you get to decide the specifications of your product packaging. We'll offer guidance and support but you'll have your say.  

We offer free samples of product packaging for trial promotion or trade show giveaways.   
We always invite interested parties to a consultation to help us understand your goals and objectives with your product packaging. We'll sit down with you and list your options, offering our expertise and years of experience to guide you in the process. Once we have a firm idea of what your product entails, we move on to the prototype stage to work out kinks and gain practical insight into the success of your packaging.
If you're interested in getting this process started, call us at 315.226.1000 or request a quote!