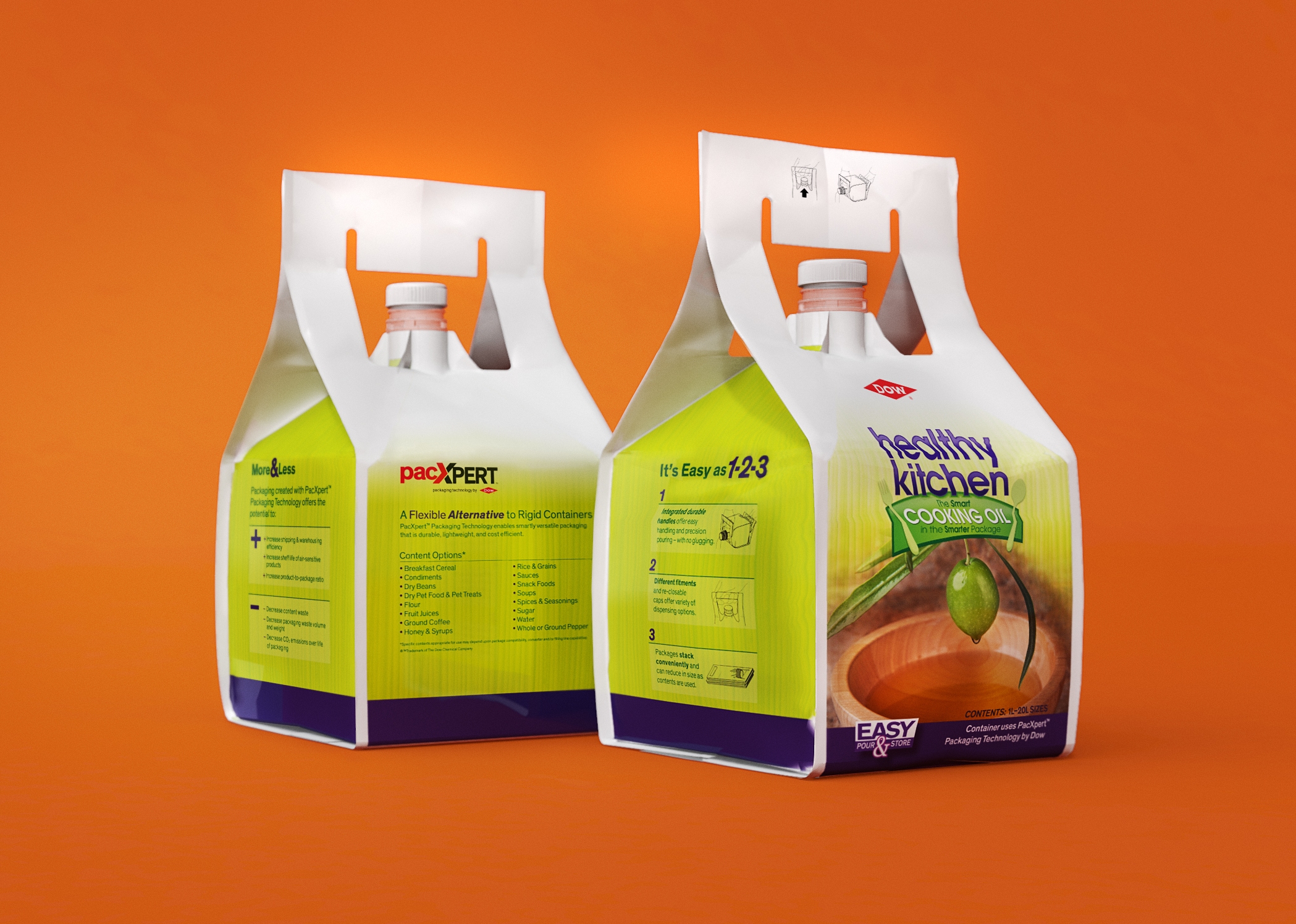 We all know the saying "don't judge a book by its cover." But we also know, logically, that the literal cover of a book makes a substantial difference in the reading experience. If you don't believe us, imagine the difference between a hard-cover and a soft-cover book. The hard-cover book protects the contents of the book far better than the measly soft-cover, and therefore the reader has a much easier and higher-quality experience using the book.
In a similar way, how you choose to package your liquid products makes a substantial difference in the quality and protection of your product, as well as your consumer's experience and positive notions of your brand. The proper package for liquid food products ensures that the contents remain uncontaminated.
At Maco PKG, we believe stand-up liquid packaging meets this expectation. We create packages that are visually appealing and easy to use. We have over 80 years of experience in flexible packaging and offer an array of options suitable for food-based liquids including supplements, beverages, and condiments.
Benefits of Stand-Up Pouches for Liquid Packaging
As a cost-effective and efficient way to store a product, it is no wonder that stand-up pouches are a popular liquid packaging option. But using pouches for packaging liquids also protects your product from bacteria and oxidation.
Stand-up pouches are also hassle-free and appreciated by customers. Pouches create a more inviting display and are easy to store on both a store counter and in a pantry at home. The pouches pour out liquids in a clean and measurable manner when they include a spout, and zippers make them re-sealable after an initial opening, thus eliminating the need for users to find another storage option.
You can customize your pouch packaging through prints, colors, shapes, and sizes.
Benefits of Hot and Cold Liquids Packaging
At Maco PKG, we pride ourselves on using technology that can package liquids ranging in temperature from ambient to 185 degrees Fahrenheit. We even have the ability to heat bulk product up to 205 degrees before filling, when necessary.  Packaging a liquid while it is hot is important for:
o Meeting FDA regulations
o Meeting Global Food Safety Initiative regulations
o Avoiding contamination
o Reducing the risk of food safety issues related to spoilage and microbiological growth
We are also equipped to store ingredients under refrigeration while they await conversion so that your product is kept fresh.
With the ability to fill liquids from room temperature to 185 degrees, you can rest assured that your temperature-specific products will be packaged safely and accurately.
Liquid Packaging With Maco PKG
Stand-up liquid packaging is an effective way to market a product. When working with MacoPKG, it is also an efficient method, as we can meet your design and temperature needs. We are also FDA compliant and certified by the International Organization for Standardization and the Safe Quality Food Level Three.
To develop the proper packaging option for your product, our team considers specifications necessary for all the steps, from filling and shipping, to storing and selling.

Contact

us about your liquid packaging needs.