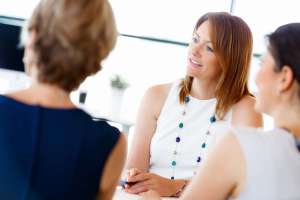 How to Determine the Right Packaging for Your Product
The packaging process can be overwhelming, especially for first-time clients with a brand new product that's ready for packaging. How can you tell what style of packaging fits your product? What materials do you need? What challenges will you face as you begin the search for high-quality packaging?
We've compiled a list of questions to make the beginning stages of packaging manufacturing easier for our clients. Your answers to these questions simply help us better understand your situation and what kind of packaging you need. We can then supply you with an accurate quote and begin the packaging process as quickly as possible.
We've also included frequently asked questions that we've collected from our previous packaging projects, accompanied with the answers, to help you better understand what to expect. Last, you'll learn the benefits of flexible packaging, as well as all frequently used abbreviations spelled out accordingly.
As always, we strive to make the packaging process as easy and straightforward as possible for all our clients. We are excited to learn about your product and talk about design, prototypes, printing options, and so much more.
If you need further assistance, a packaging quote, or would like to talk to a representative, call 315.226.1000 or contact us anytime. We'd love to hear from you and learn about your product!